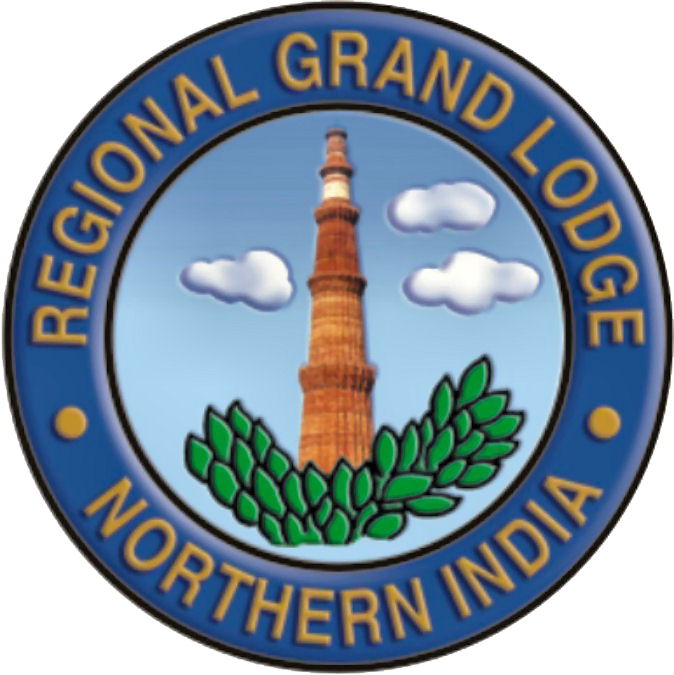 ​After the inauguration of The Grand Lodge of India in November 1961, the 145 Lodges in the country were organised under four Regions of the country – Northern, Southern, Eastern & Western as per the geographical locations. Thus came up the formation of the four Regional Grand Lodges to assist the Grand Lodge of India for better administration of the Institution of Freemasonry in the country.
The Regional Grand Lodge of Northern India was inaugurated on November 27, 1961 and it's headquarter was set up at Freemasons Hall, Janpath, New Delhi. R.W. Bro.  Dr. Durga Prasad was installed as the first Regional Grand Master for a period of 3 years. Since then the Region has seen 18 Regional Grand Masters (RGMs). R.W. Bro. Sanjiv Gandhi is the 18th RGM. He was installed in 2022.
The Regional Grand Master is appointed by the Grand Master and has a three year tenure. He is assisted by a Deputy Regional Grand Master, Asst Regional Grand Masters and other officers of the Regional Grand Lodge. These officers are appointed by the RGM for a period of one year.
The Region covers 40 masonic centres in the states of J&K, Himachal Pradesh, Punjab, Haryana, Delhi, Rajasthan, parts of Uttar Pradesh and Uttarakhand.  At present there are 133 Craft Lodges, 51 Chapters, 55 Mark Lodges and 43 Royal Ark Mariners' Lodges.
The Regional Grand Lodge of Northern India is situated at Freemasons' Hall, Janpath, New Delhi – 110 001 INDIA. More information can be had on the "Contact Us" page.