Regional Grand Master's Message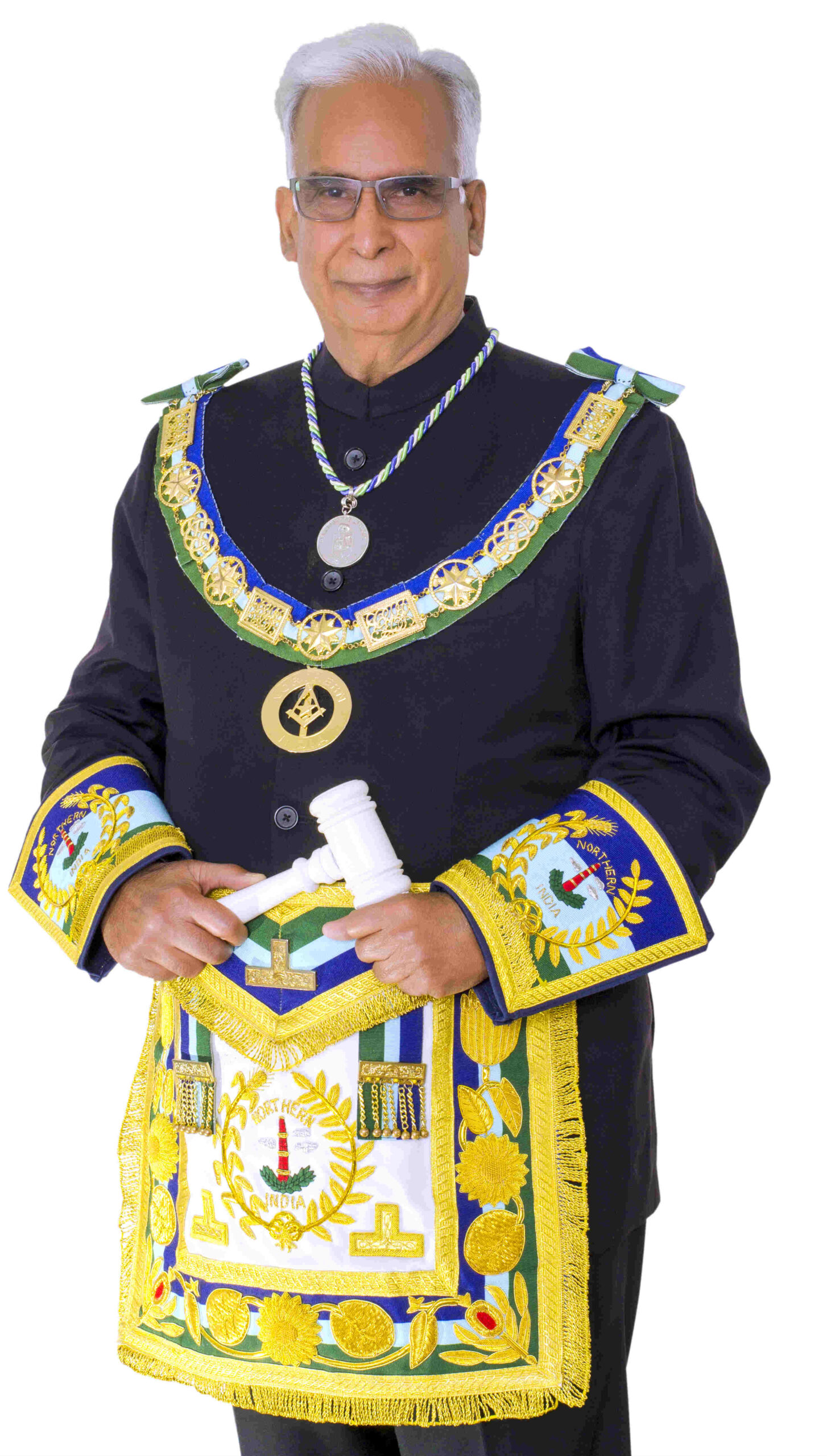 Welcome to this website of the Regional Grand Lodge of Northern India, RGLNI. Whether you are a Freemason or a visitor interested in Freemasonry, you have come to the right place. As a visitor, this website will provide you with introductory information about Freemasonry, it's history & present scenario in India in general & Northern India in particular, and will also assist you in becoming a Freemason if you are so inclined. You will be able to locate our Regional Office for Northern India as also the Masonic Fraternity spread across the Northern Region.
As a Freemason, this site is a repository of information regarding the Northern Region, its officers including past Grand Masters & Regional Grand Masters, details of Masonic Centres & Lodges and various Forms useful to Lodge Secretaries. It has the links to the Book of Constitution of the Grand Lodge of India as well as the By-laws of the Regional Grand Lodge of Northern India. By a click of mouse the brethren & secretaries of the Lodges in the Northern Region can log on to the E-portal of the Region.
Do visit again, for we believe in making good men better!
R.W. Bro. Sanjiv Gandhi – RGM
www.rglni.org
Message from our Grand Master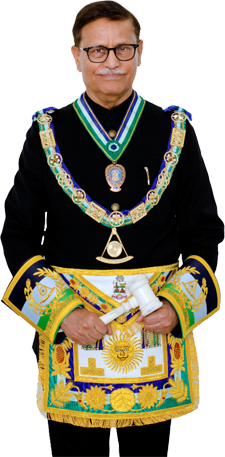 My Dear Brethren,
I have been extremely happy to appoint RW Bro Sanjiv Gandhi as the Regional Grand Master of the Regional Grand Lodge of Northern India, RGLNI, for the ensuing term of three years. He was Installed by me as RGM on 12th March 2022 and as ME the Grand Superintendent of the Regional Grand Chapter as well as the Regional Grand Mark Master of the Regional Grand Mark Lodge on 13th March 2022.
I have no doubt in my mind that he will turn out be a worthy successor due to his utmost dedication and sincerity to our Institution and his deep knowledge of Freemasonry, especially in the Northern Region. He is a diligent and meticulous person and has successfully discharged the responsibilities given to him as the present Dy. Regional Grand Master of Northern India and in the past as Grand Treasurer of Grand Lodge of India from 2018 to 2021, Hony Secretary of The Fraternity Club at Janpath, New Delhi and as Treasurer of The Masonic Fraternity of New Delhi and the General Williams Masonic Polyclinic, New Delhi.
Most of you know RW Bro Sanjiv Gandhi personally and his affable nature and down-to-earth demeanour has endeared him to one and all. I am sure that the Brethren of not only the Northern Region will register in large numbers for the Annual Installation Meetings at Freemasons Hall, New Delhi but there will be a good participation of Brethren from the other Regions also. I exhort all of you to register in large numbers.
The Organising Committee chaired by RW Bro KS Rekhi and co-chaired by RW Bro Subhash Mahajan and RW Bro Vishal Bakshi  left no stone unturned to ensure that you had a memorable and enjoyable time on 11th, 12th and 13th February 2022 in New Delhi.
My best wishes to RW Bro Sanjiv Gandhi for a highly successful tenure as the leader of the Northern Region from 2022 to 2025. I also take this opportunity to wish you and your families happy and healthy times.
M.W.Bro.Anish Sharma, OSM
MW The Grand Master
www.rglni.org